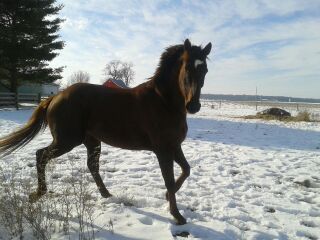 Mr. Sassy pants
Before we get to the bucking off incident I must share much cuter and fun news. But first, we had a big scare with our little Hank last week. My daughter was playing with him and accidentally stepped on him very hard as she was running. He got under her feet and there was nothing she could do. We thought we might loose him. He wouldn't move for about 20 minutes acting completely paralyzed and once he did take a few steps we had a few seconds before he started vomiting blood. It took about 3 days but he made a full recovery! So he is back to his adorable puppy self and we have never been more thankful for a puppy to chew on everything in sight. Once the chewing began we knew he would be ok. Here is a mass photo and video dump of cute puppies and horses playing in the snow.
I think there is a common misconception that horse ownership is for the rich and glamorous. Haha, if you think this is 'glamorous'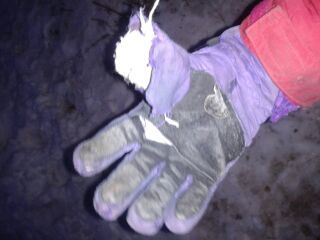 My barn gloves have seen better days.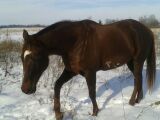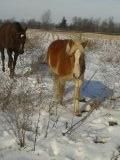 Corgi Love!